The Miles Davis X Voodo Fe Creative Collection Curated by Zaire Baptiste
"Miles Davis + Voodo Fe," is a homage to the most influential figure in jazz, one who shaped the history and culture surrounding the music, and a remarkable Brooklyn-based visual Artist who has monumentalized the musician in this collection of original pieces.
Voodo Fe' has created a body of work to celebrate Davis' multifaceted career as a trumpeter, composer, and visionary trendsetter by visually capturing iconic moments of the musician's life. "This kind of thing doesn't happen every day. To deliver a diverse collection that speaks to the freedom and openness of Miles' creative energy," the artist elaborates upon his tributary collection; an artist inspired by an artist. Voodo Fe's artwork and Miles-inspired apparel are done through license and collaboration with the Miles Davis estate which supports the relevance of both artists as an influence for today's creatives. The collection also houses works featuring iconic rapper, DMC, this piece celebrating Jazz's influence on Hip Hop, as it celebrates its 50-year anniversary. The work features augmented reality, and allows viewers to witness the painting come to life with the iconic rapper performing his latest song.
Defiant in the face of personal challenges, art comes to exist as a catharsis for Voodo Fe', as well as a vessel to commemorate his inspirations in a collection of multifarious creative endeavors. He has created more than 8000 original pieces in visual art, music, fashion design, graphic design, jewelry, brand collateral, and invented products. "Voodo Fe' is ever evolving, no boundaries, endless creative energy…a beautiful brother," mentions Vince Wilburn Jr. (Nephew to the late Miles Davis). Seized by passion, and consistently motivated by heart, Voodo Fe' has become a transformative and yet limitless artist to recognize.
The exhibit is open for viewing Thursday-Saturday from 12:00-5pm.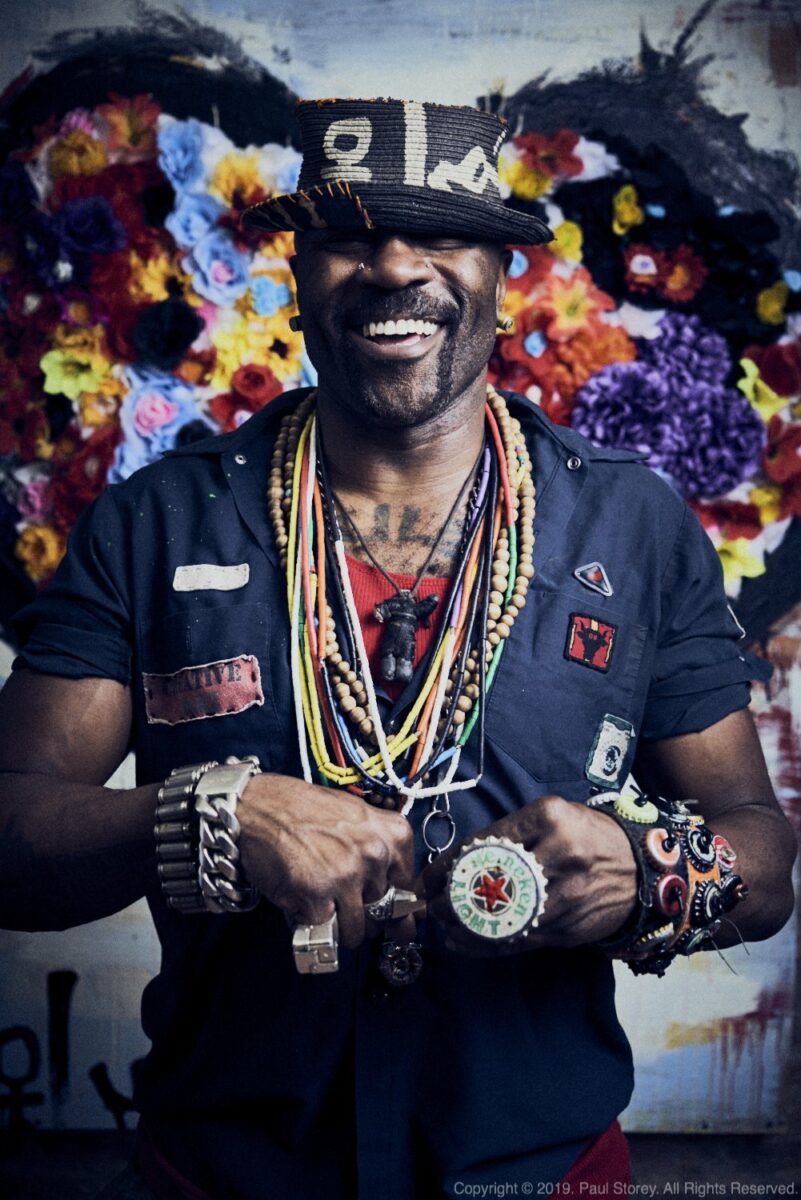 Thu, Aug 03 – Thu, Aug 31
National Jazz Museum in Harlem