Education
Explore this music in the cradle of jazz culture, Harlem! Our hands-on educational tours and workshops invite participants of all ages to engage deeply with jazz history and the timeless lessons of creativity and collaboration that jazz has to offer.
Organizing a field trip for your school, organization, or visiting New York City from out of town? We offer workshops and tours for pre-k through adult learners.
FYI
Group size is limited to 35 people per group.
We can only accommodate one group at a time.
Visits are 60 minutes in length (pre-k and K are 45 minutes).
request an in person workshop            request a virtual field trip
In Person Workshops
Jazz Artist Exploration
Sing, dance, and learn! Students will be introduced to either Ella Fitzgerald or Louis Armstrong. (45 minutes)
Oom Bop Sh'Bam
Students actively engage with music in this fun introduction to jazz. We explore improvisation and scat singing to foster creativity, build self-confidence, and learn about ourselves and others. Students will learn about jazz performers and composers, while having a chance to perform themselves. (60 minutes)
Audience: Pre-K to 3rd Grade
Born in Harlem
An in-depth look at creativity and civil rights during the Jazz Age and beyond. Learn about NY State History with a multifaceted look at cultural changes in Harlem after the Great Migration. Students actively engage with jazz as they explore the development and transformation of American culture. By the end of the workshop students will be able to identify artists, writers, musicians, song titles, and composers associated with the Jazz Age in Harlem. (60 minutes)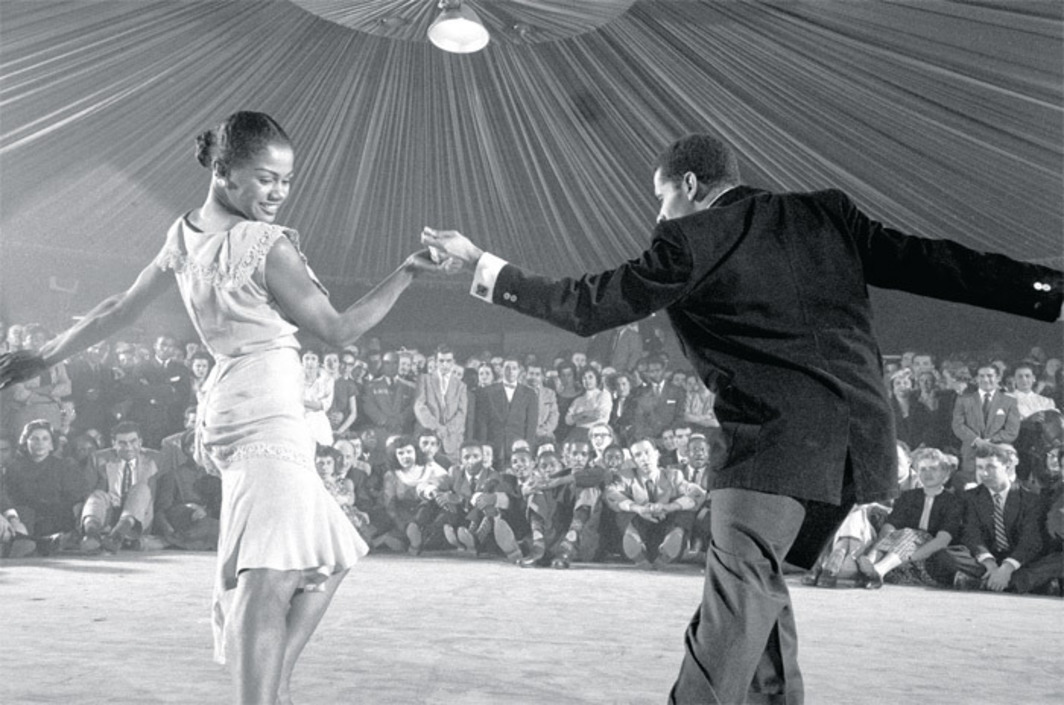 Changes in Society
Explore the ways people respond to changes in society through a close look at jazz, Black music, and American culture in post WWI Harlem. Students will use primary sources to better understand what life was like 100 years ago and how young Black geniuses shared ideas that changed the world. (60 minutes)
Audience: 7th to 11th Grade
Jazz Ambassadors
During the Cold War American jazz musicians traveled around the world as cultural ambassadors for the US State Department. Notable musicians involved in the program included Dizzy Gillespie, Duke Ellington, and Dave Brubeck. Examine primary sources to discover how a country can change its image both domestically and internationally. (60 minutes)
Audience: High School Students, College Students, and Adults
Jazz Hands
A fun hands on introduction to jazz. This unique program includes an instrument petting zoo and an interactive presentation full of jazz recordings and videos of jazz singers and dancers. Participants of all ages and abilities are encouraged to dance, sing, and have a great time.
Audience: For visitors with developmental and learning disabilities and those on the Autism spectrum
Payment
Please contact us or fill out a request form for rate information.
We accept credit, debit, checks, and purchase orders.
Payment must be received in full, 2 weeks before your reservation.
Extras: Add a boost to any program!
Live Music Boost: Add a 30-minute musical demonstration to your workshop with professional jazz artists.

Solo pianist: $250.00
Jazz Trio: $650.00
Jazz Quartet: $800.00
Questions? Contact us at education@jmih.org. 
Virtual Field Trips
Jazz Explorers
Ideal for elementary school students, this virtual field trip explores how musicians communicate. This 45 minute interactive program will include videos of great jazz musicians, call and response games, and a scat singing activity. (45 minutes)
Audience: Kindergarten to 4th Grade
100 Years of the Harlem Renaissance
Travel to back in time to learn what Harlem was like 100 years ago. Middle school students will learn about artists, writers, musicians, song titles, and historic jazz clubs associated with the Harlem Renaissance. (45 minutes)
Audience: 5th to 12th Grade
Questions? Contact the museum at 212-348-8300. 
request an in person workshop            request a virtual field trip

These programs were developed with support from the Institute of Museum and Library Services.
Our programs are supported, in part, by public funds from the New York City Department of Cultural Affairs, in partnership with the City Council, and the New York State Council on the Arts with the support of Governor Kathy Hochul and the State of New York.