About The National Jazz Museum in Harlem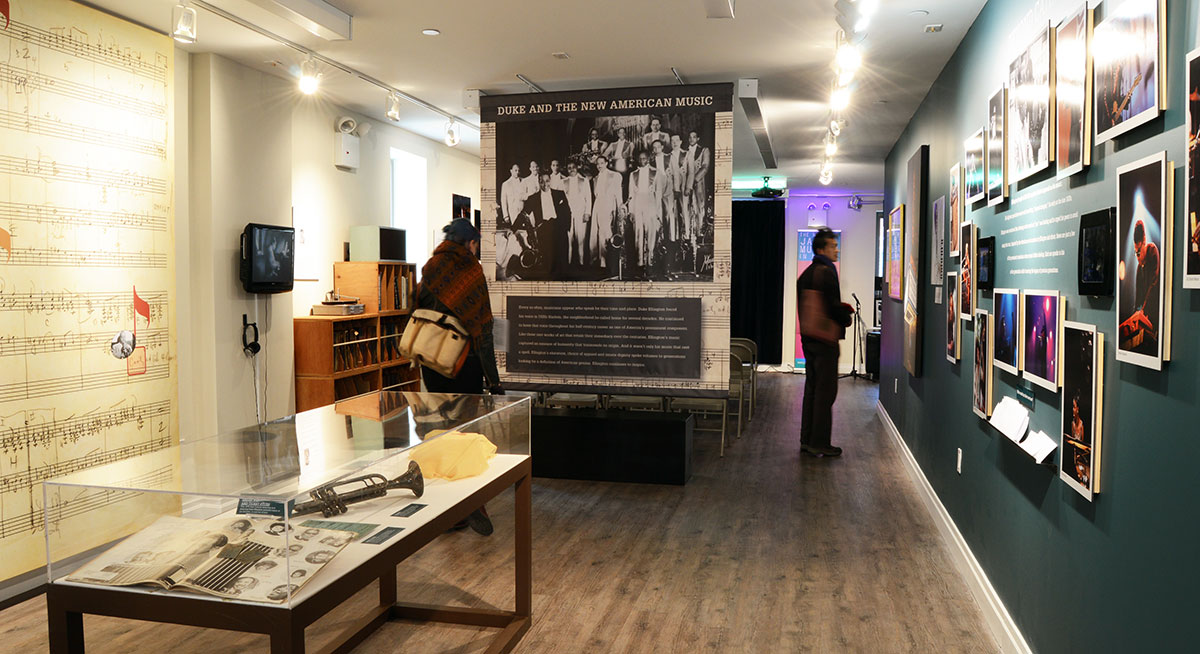 The mission of the National Jazz Museum in Harlem (NJMH) is to preserve, promote and present jazz by inspiring knowledge, appreciation and the celebration of jazz locally, nationally and internationally. We tell the truth about jazz and fuel our mission through four Core Programs: Education, Jazz &… (Community Engagement & Performance), Exhibits and Partnerships. Our programming and our Diversity, Equity and Inclusion Policy represent our commitment to showcasing jazz and jazz-adjacent voices and perspectives that characterize and welcome the most inclusive diversity of audiences.
NJMH invites in person and online audiences to join the jazz in Harlem experience. Our world-renowned, multi-GRAMMY® winning Artistic Directors Jon Batiste and Christian McBride contribute to the creative vision of our exhibits and outreach, and curate much of our programming. Jazz is a living, evolving organism expressed through connections with real people. Our vision is to make jazz accessible to everyone on the planet. We are a living, evolving museum for the people, center for jazz and a place in Harlem where visitors gather to enjoy history and music, and where artists come to play, rehearse, create or drop-in, even when no one else is there, just to be in the space that so many others have passed through.
Education is central to our mission. The Museum offers year-round educational programs for students of all ages. Our collaborations with schools, businesses, arts and other organizations bring our innovative content to the global community.
The Museum offers a wide range of free online and in person programming to educate, entertain and connect audiences, jazz artists, educators and scholars. Each year, because of the generosity of our supporters, we produce over 100 free and highly subsidized jazz workshops, performances and events that serve more than 200,000 people in Harlem, New York City, the U.S. and the world. Hundreds of artists representing the broadest diversity of jazz and jazz in Harlem find an arts home at the National Jazz Museum in Harlem, whether online or at our physical location at 58 West 129th Street in Central Harlem's cultural and entertainment district. Our space, our virtual platforms and our collaborations are designed to offer our visitors immersive jazz experiences offered from the heart of Harlem.