J. Hoard is an NYC-based artist whose performance style evokes the core of the Black church and the allure of "The Great White Way" (Broadway). His original compositions and arrangements easily shift genres to articulate his vivid songwriting. This eclecticism has yielded songwriting collaborations with artists such as Black Coffee (on his 2022 Grammy-winning "Subconsciously" album), Chance the Rapper (on his 2017 Grammy-winning "Coloring Book" album), Brasstracks, and hip-hop royalty Jean Grae & Quelle Chris. Additionally, he has worked closely with a host of jazz/experimental artists such as Kassa Overall, Jose James, TheLessonGK, Endea Owens and music legend Meshell Ndegeocello (singer on her 2019 Grammy-nominated "Ventriloquism" album). No matter the genre, language (singer on the Latin Grammy-winning "Sobrevolando" Cultura Profetica album), or community – J. Hoard's "arms open like Whitney Houston" approach to singing/life keeps him inspired to deliver art with heart.
Tickets are available starting September 5th.
This event is curated by Endea Owens.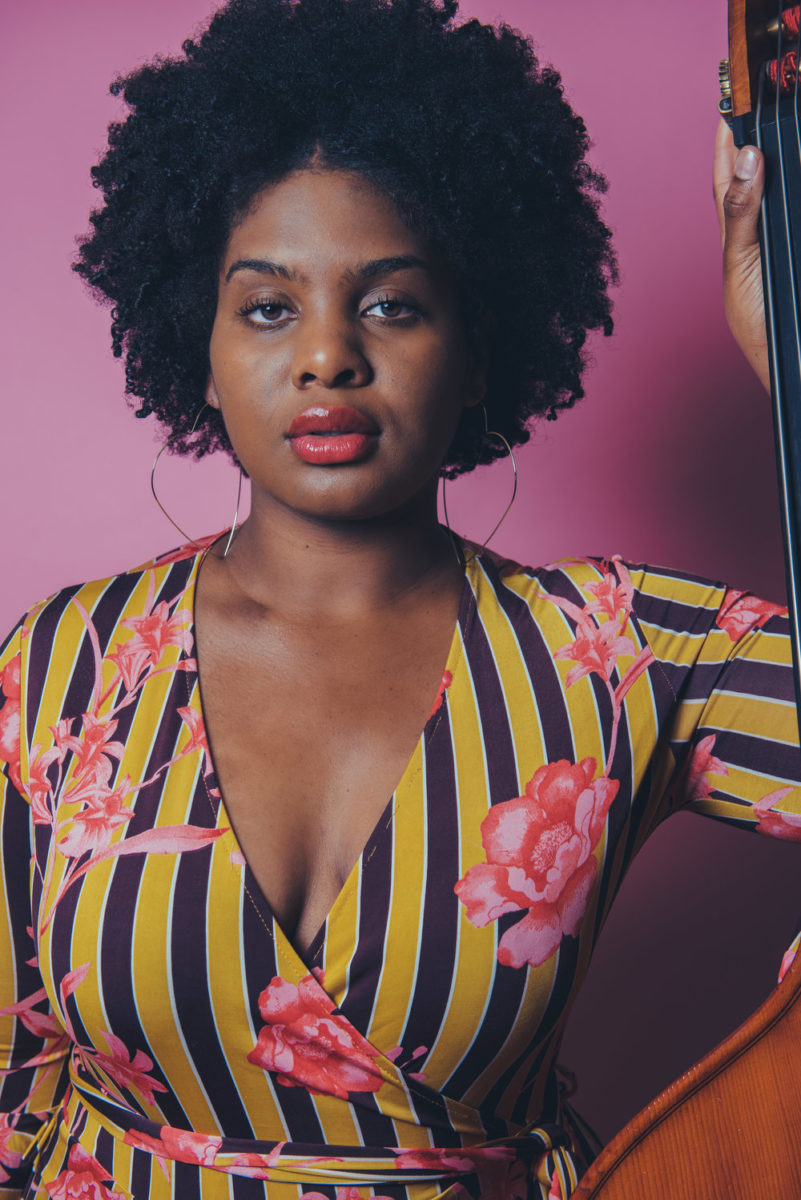 About the Jazz Is: Now Curatorial Fellowships
Since its founding, the National Jazz Museum in Harlem has provided young artists with opportunities to perform as well as curate concerts and events. NJMH Artistic Director Christian McBride started curating performances and presentations at the Museum in 2006, and Artistic Director Jon Batiste began in 2010 while a student at Juilliard.  The excitement and energy those events brought to our community inform our current programming and creative vision.
As Christian and Jon became globally recognized jazz ambassadors, the Museum continued to provide emerging artists with career-enhancing opportunities to curate events at the Museum.  In 2022, we formalized this initiative as the
Jazz Is: Now Curatorial Fellowships
, with generous funding from the New York Community Trust's Edward and Sally Van Lier Fellowship Program.   Our inaugural cohort of Jazz Is: Now Curatorial Fellows includes vibraphonist Joel Ross and bassist Endea Owens. These innovative artists have already made a splash on the international jazz scene with Joel releasing three albums on the legendary Blue Note record label, and Endea locking in the bass chair in Jon Batiste's Stay Human band on
The Late Show with Stephen Colbert
.
Endea and Joel will be performing and curating a variety of events at the National Jazz Museum in Harlem throughout fall 2022.