Intergenerational Jazz Power Jam: "Here's to the Ladies Who Swing and Bling"
Jazz Power Initiative, an Inwood-based non-profit organization founded in 2003 with the mission of transforming lives through jazz arts education and performance, resumes their acclaimed Intergenerational Jazz Power Jam series in October. The monthly Intergenerational Jazz Power Jam presents a plethora of cross-cultural and multidisciplinary professional and emerging jazz artists with a featured guest every month offering a complete set of new work and jazz standards; the audience is then invited to join in and "jam," bringing together artists, community members and general audiences of all ages, "to experience the power of jazz, community, and swing!" In November, the Intergenerational Jazz Power Jam presents "Here's to the Ladies Who Swing and Bling" saluting iconic singers from Carrie Smith to Etta Jones featuring vocalist Antoinette Montague, Jazz Women to the Rescue, with Eli Yamin, piano, Melissa Slocum, bass and Darrell Smith, drums and special guests Claire Daly, baritone sax; Annette A. Aguilar, percussion, and Joie St. Hubert, vocals.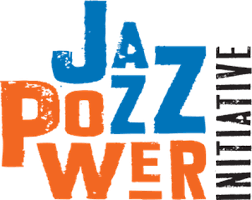 Jazz Power Initiative (a d/b/a of The Jazz Drama Program) launched their monthly series in 2017 in partnership with and held at the National Jazz Museum in Harlem, with their first house band composed of internationally recognized jazz artists, including saxophonist Lakecia Benjamin, bassist Endea Owens, and vibraphonist and percussionist Eli Fountain, hosted and led by their Managing and Artistic Director, Eli Yamin, on piano.
Since 2017, their Intergenerational Jazz Power Jam has presented over 80 professional and emerging  artists, and has welcomed over 200 "jammers" to participate. Featured artists include vocalists Catherine Russell, Charenee Wade, Ariacne Trujillo, Carol Maillard and Louise Robinson of Sweet Honey in the Rock; pianists Nicki Denner and Eli Yamin; violinist Curtis Stewart; clarinetist Evan  Christopher;  saxophonists Knoel Scott, Claire Daly, Jon Irabagon and Chris Byars; trumpeters James Zollar, E.J. Allen, and Steven Oquendo; trombonist Ray Anderson; guitarists Bruce Edwards and Tom Dempsey; bassists Jennifer Vincent, Melissa Slocum, Lonnie Plaxico, and Ruben Rodriguez; percussionists Mayra Casales, Chembo Corniel Jr. and Annette A. Aguilar; drummers David F. Gibson and Dwayne "Cook" Broadnax; and dancers Mickey Davidson, Shireen Dickson, Max Pollak and Ximena Salgado.
The success of their intergenerational "Jam" concert series has prompted their further collaborations with prominent local organizations and venues such as Jazzmobile in Harlem and The Hispanic Society Museum & Library in Washington Heights. This year they presented their first Intergenerational Jazz Power Jam Festival in June 2022, featuring 52 professional artists and 42 students in a series of four concerts at four Northern Manhattan venues.