Annual Gala Concert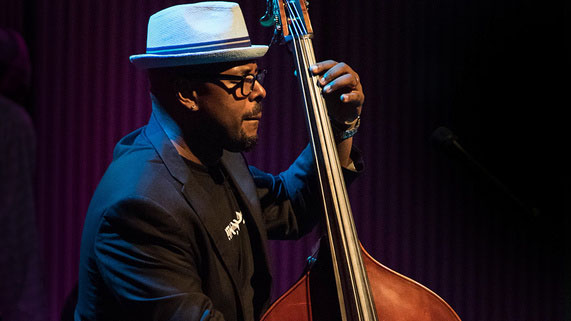 The Roots & Routes of Jazz: The Culture of Business in Harlem
Tuesday, June 7, 2022
Aaron Davis Hall at City College of New York
NJMH honorees will include individuals and institutions that represent the Museum's vision to make the jazz in Harlem experience accessible to every person on the planet. The Museum's Legend of Jazz award recognizes an individual who has brought jazz innovation to generation upon generation of audiences, Community Service is presented to a Harlem organization that exemplifies the Museum's vision in action, and Social Responsibility is awarded to an institution that demonstrates outstanding support of the Museum's mission and vision.
5:30 pm · VIP Reception, Photos, Special Performance by Jazzmeia Horn
6:45 pm · Concert: A Christian McBride Situation with opening DJ set by Special Guest Angelika Beener | DJ KulturedChild
RSVP for the Gala Make a Donation Meet our Supporters
Restaurant Partners
Head to one of these Harlem restaurants for a post-event dinner and Culture is Business in Harlem celebration. Contact the restaurant to RSVP ASAP.
A Christian McBride Situation
The soul of jazz is in the joy of discovery, the spirit of improvisation and the feeling evoked by the unexpected blue note that briefly pauses your breath just long enough to remind you, you are alive in the present, in the moment. A Christian McBride Situation was born in a moment at the 2007 Monterey Jazz Festival. When members of Christian's scheduled group had to cancel, his manager said "Uh-oh. Looks like we have a Christian McBride situation."
Christian's response? No problem. He grabbed some of his friends at the festival – pianist/keyboardist Patrice Rushen, turntablist DJ Logic – and created "A Christian McBride Situation."